You have chosen that beautiful hardwood you liked and now you are looking for a professional to install your hardwood floors, at the lowest possible price without compromising quality. Look no further, you've just found one of the best Miami hardwood flooring installers!
With several years of experience and skills in the hardwood flooring market, Imagen Wood Floors has became one of the leading flooring companies in the Miami and Fort Lauderdale area. Our team is expertly knowledgeable in helping you choose the right wood flooring for your home and your lifestyle.

Hardwood floors
are an investment that with the proper installation and care can last for a lifetime. There are different types of installations for solid, engineered, and laminate floors.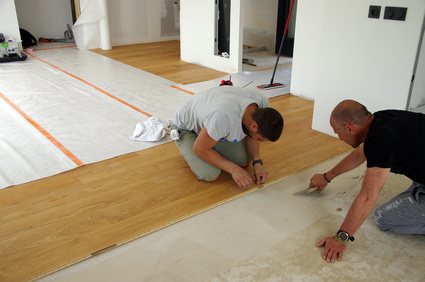 Glue Down Installation
In this method, our installers will glue down solid or engineered wood strips directly to the sub floor. In these cases, the sub floor is usually concrete, so we pay extra attention to moisture. With glue down installations, it is important to consider any kind of allergies and sensitivities to smell. We use an acrylic based glue which is more mild than some of the other options. Glue down installations can be walked on the next day and furniture can also be moved in.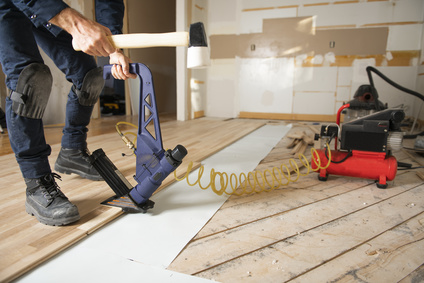 Nail Down/Staple Installation
For this method, our team nails down or staple solid or engineered wood strips to the sub flooring (usually either plywood or plank wood). The floor is done with random length strips. A few strips are placed down and arranged

Floating Installation
With this technique, your hardwood floor is not mechanically fastened to any part of the sub floor. In other words, it "floats". A thin pad is placed between the hardwood and the sub floor. It's protected against moisture; it reduces noise transmission; it's softer underfoot; and it provides for some additional "R" value. Some engineered floors and all Long strip floors can be floated.

© Copyright Imagen Wood Floors